Poker is a century-old game that is popular among people from diverse backgrounds. Nowadays, poker is enjoyed not only by the general public but also by celebrities and professional athletes.
From high-stakes tournaments to friendly games with friends, plenty of famous faces love spending time at the poker table. This blog post will discuss popular celebrities and professional athletes who like to play poker.
We will investigate how they became interested in the game, their preferred strategies, and the major tournaments they have competed in throughout their careers. So get ready to discover which stars have taken up card counting as their hobby!
Photo by Unsplash
Celebrities Who Play Poker – How They Got Into the Game
We'll start our list with the most famous celebrity poker players. From Academy Award-winning actors to pop icons, these stars all have one thing in common – a love of playing poker! We will examine their entry into the poker industry and explore why it holds such significance in their life.
One of the most recognizable personalities associated with poker is actor Ben Affleck. After getting his start as a child actor, Ben quickly made his mark as an adult in Hollywood blockbusters like Armageddon and Pearl Harbor.
His love for cards began during college when he often played Texas Hold'em with friends while on break from class. Eventually, this passion became more serious as Ben began participating in high-stakes tournaments.
In 2004, he even won an event in the California State Poker Championship – making him one of the most successful celebrity poker players!
Actor Matt Damon is another famous face who loves playing poker. He got his start in the game during high school, where he and his classmates often played Texas Hold'em during lunch or after class.
Previously seen in movies like 'Rounders' and 'The Bourne Identity,' Matt focused on honing his poker skills. He won the World Poker Tour Celebrity Invitational in 2005 and has since participated in several other tournaments.
Matt Damon played the $10,000 buy-in Texas Hold'em (No Limit) championship event at the 1998 World Series of Poker in Las Vegas. During the first of four days, Matt Damon had pocket Kings and was knocked out by former world champion and poker legend Doyle Brunson who held pocket Aces.
Professional Athletes Who Love Playing Poker
Professional athletes are no strangers to the poker table either. Here is a quick glimpse at several popular professional athletes skilled at playing poker.
Former professional swimmer Michael Phelps is another highly successful athlete who has a fondness for the professional poker scene. His Olympic swimming career started at the age of 15, and by the time he retired in 2016, he was the most decorated Olympian ever, with 28 medals in total, 23 of them gold.
To put this star swimmer's talent into perspective, he claimed eight Olympic gold medals and broke seven world records at the Beijing 2008 Olympic Games alone.
While Phelps wouldn't have the same success playing poker, the former swimmer has appeared on the pro circuit numerous times.
Sure, he may have only won $11,401 as a professional poker player, but he's managed to finish as high as third in some smaller tournaments and claimed $5,213 for his ninth-place finish at the Caesars Palace Classic in 2008.
He also took part in the 2017 World Series of Poker (WSOP) tag team event. At the 2018 WSOP in Las Vegas, Nevada, Phelps took the $3,000 Six Max place.
Rafael Nadal is a Spanish tennis player who has won numerous titles throughout his career, including 20 Grand Slam titles. As a multi-talented athlete, he has also made a name for himself in the world of professional poker.
Nadal has played in the European Poker Tour and has even won a charity poker tournament in Prague.
These are just a few celebrities and professional athletes who enjoy playing poker. From the glitz and glamor of Hollywood to the intensity of professional sports, these stars have all brought their A-games to the felt!
Whether they're competing in high-stakes tournaments or just having a bit of fun with friends, it's clear that these celebrities and athletes love this classic card game.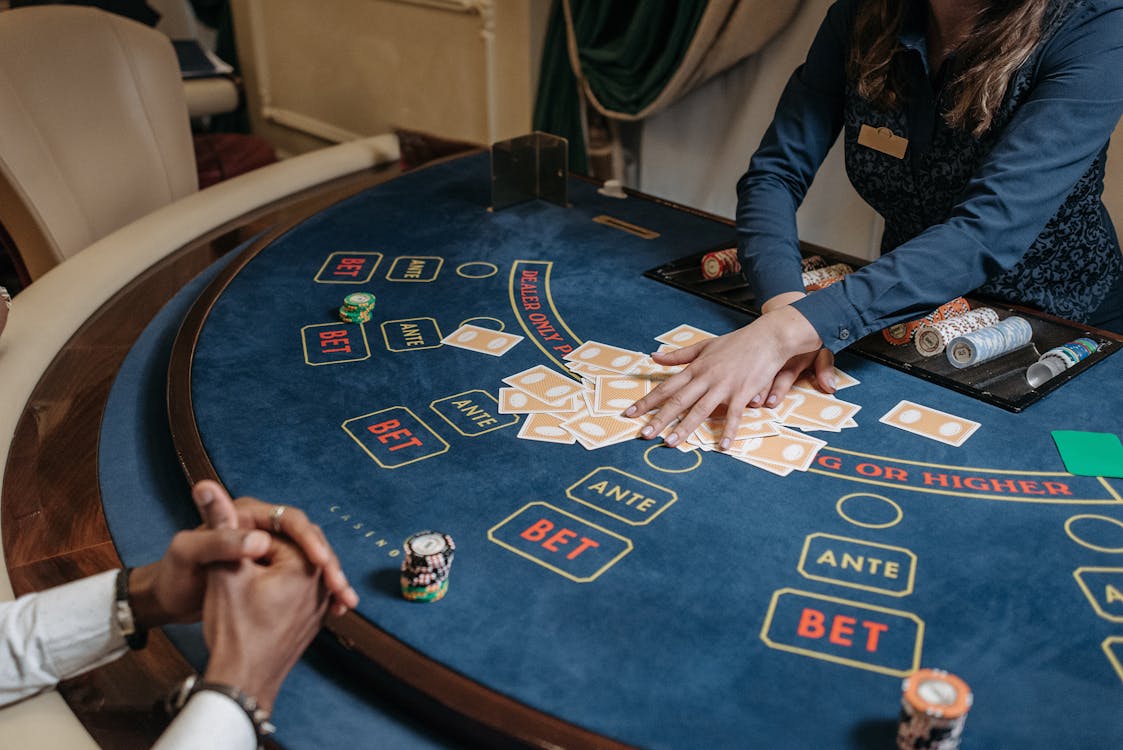 Photo by Pexels
Favorite Strategies Used by Famous Players
Every poker player has a unique style and strategy. Some like to go all in pre-flop, while others prefer a more cautious approach.
Remember that there is no one-size-fits-all approach when playing poker. You should discover the method that suits you best, regardless of what others do.
However, famous players have utilized certain strategies that could prove useful to others.
Phil Ivey is a professional poker player widely recognized as one of the all-time greats. He has won millions of dollars throughout his career thanks to his aggressive playing style, which frequently involves using strategic bluffs to intimidate his opponents.
He also likes using semi-bluffs where he has a draw but may not have the best hand. This often puts opponents on edge as they don't know if he has something better than what they have.
Daniel Negreanu is another famous professional poker player known for his remarkable skill of observing and interpreting the body language of his opponents.
By gathering cues from the environment, he gains an advantage over his counterparts in the game. He also likes to slowplay certain hands and let bluffers take the bait before raising his bet.
Finally, there's Phil Hellmuth, who is renowned for his famous temper tantrums at the table! While some players may find this off-putting, Hellmuth actually uses these outbursts as strategic tools to throw off other players.
By doing this, he often succeeds in convincing weaker players to fold and puts him in a more advantageous position.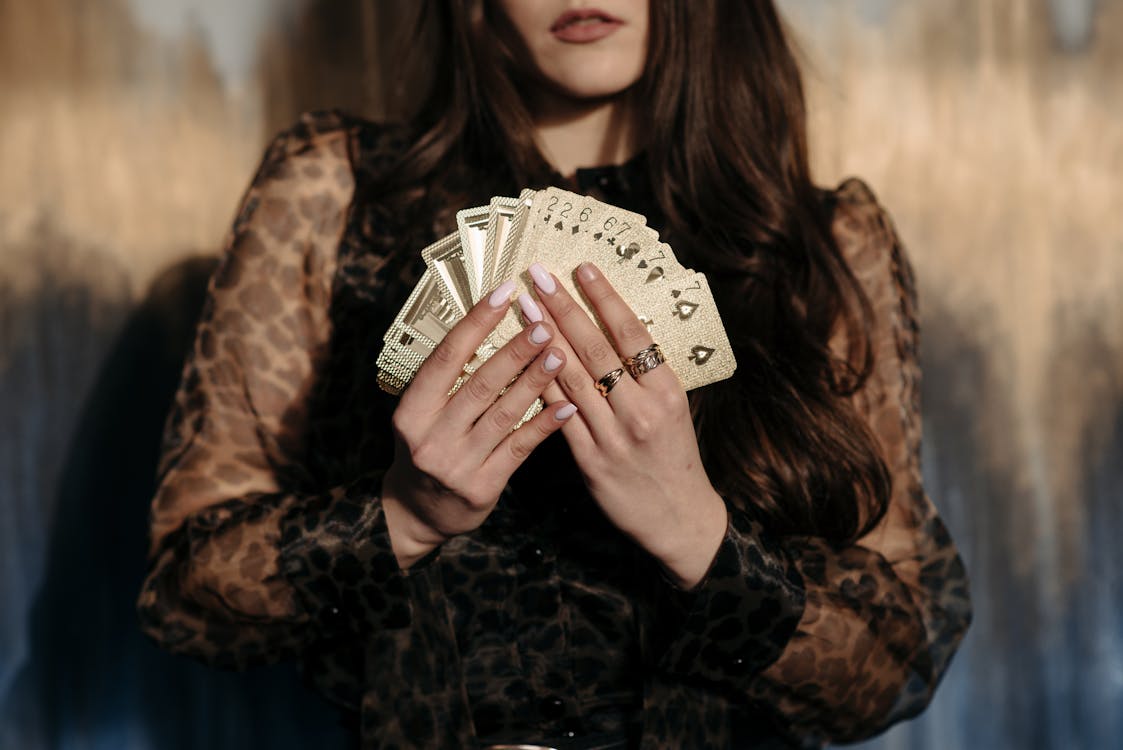 Photo by Pexels
Big Tournaments Participated in by Celebs and Pro Athletes
Plenty of big tournaments attract the attention of celebrities and professional athletes alike. These events often offer large prize pools, giving players a chance to win some serious money! Here's a look at some of the biggest tournaments attended by celebrities and athletes:
The WSOP is a well-known and prestigious poker tournament enjoyed by many people around the globe. It takes place every year in Las Vegas, attracting thousands of participants from all over the globe – including many celebs and pros!
In recent years, famous stars such as Matt Damon, Ben Affleck, Jennifer Tilly, Tobey Maguire, and others have participated in WSOP events. Meanwhile, Antonio Esfandiari holds the record for the largest single tournament cash with his $18.3 million win in 2012.